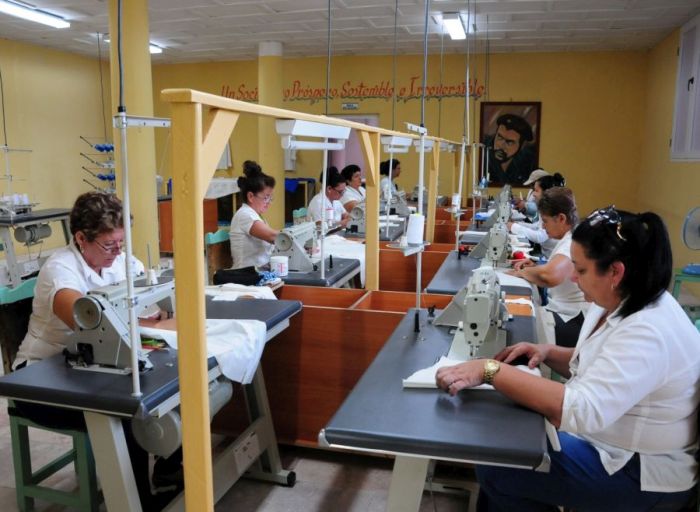 El Artesano workshop, from Zaza del Medio, aims to conquer national and international market with the commercialization of guayabera shirts
Guayaberas are the only garments made in this workshop there after the implementation of a new technology that improves both quality and productivity.
According to Anay Cristina Pérez Concepción, administrator of the workplace, since they began with this new production, in November 2016, the demands have been growing with the days.
"We have orders from many companies and organizations throughout Cuba, in addition to the guayaberas made for selling in local shops. The garments are very well accepted because the fabrics we use are fresh and high quality, on the other hand the prices are quite affordable", Anays said.
In the workshop there are 21 workers, mostly women, who are responsible for the entire production process of the famous garments, native to this central Cuban territory.