After U.S. President Donald Trump announced strong anti-immigrant policy, Ecuador is fighting back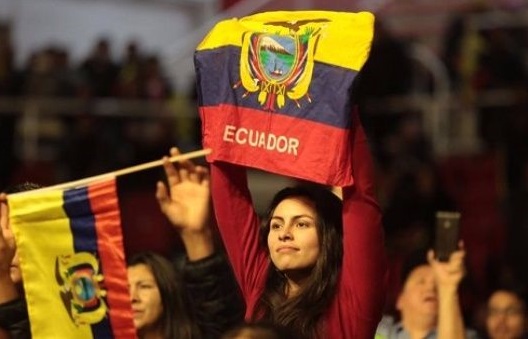 Ecuadorean Foreign Minister Guillaume Long announced that Ecuador will protect its migrants in the United States through a contingency plan to offer support for people who may be in need under the harsh new immigration policies being rolled out by U.S. President Donald Trump.
The measure seeks to defend the rights of Ecuadorean migrants in the United States in light of Trump's draconian moves to attack immigrant rights, according to Long.
"There will be hard times ahead, and therefore the Government of the Citizen's Revolution, the Ministry of Foreign Affairs and Human Mobility, that is to say, the 'Ministry of Migrants,' is going to undertake a series of actions to defend the interests of our migrants," said Long, referring to the government of President Rafael Correa by the name given to its political and social project, the Citizen's Revolution.
According to Long, the government will install call centers, extend working hours, and offer further legal assistance in all the country's consulates in the United States.
"Fortunately in the case of Ecuador most of our migrant population is in what are called 'sanctuary states,' states that may be even in conflict with President Trump's government because they do not want to deport our migrants," Long added.
According to Long, these additional services will be offered in order to ensure that Ecuador's migrants "know what their rights are" and can feel that their government protects them.
The Foreign Minister added that during his last visit to the United States he held meetings with several organizations of lawyers and groups that defend migrants in the country and will coordinate actions with them.
President Correa signed Saturday a Human Mobility Law that guarantees the rights of migrants and ensures that nobody will be dubbed or treated as "illegal" based solely on their immigration status.
According to the government, there are currently about 200,000 Ecuadoreans who are in an irregular situation in the United States.