The remains of the historic leader of the Cuban Revolution, Fidel Castro, were buried this Sunday morning in a solemn and private ceremony in Santa Ifigenia Cemetery, Santiago de Cuba, according to reports by Telesur multinational TV channel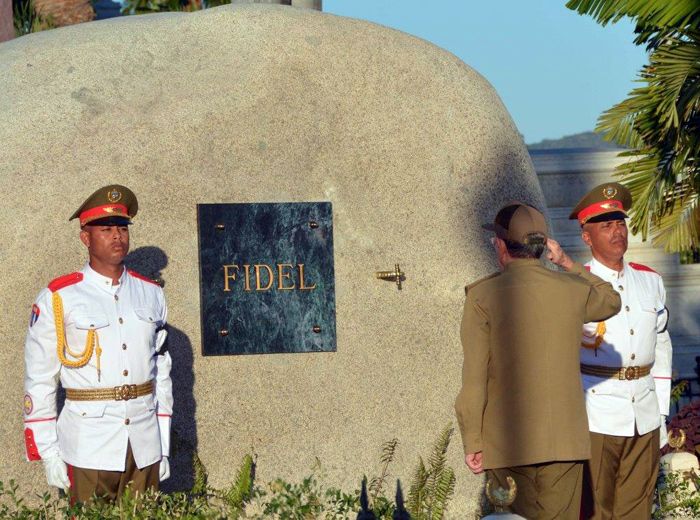 There he will rest forever along with Cuba's National Hero José Martí, fighters of the 26th of July Movement and of the wars against Spanish colonialism.
Raul in Santiago de Cuba: Fidel, Hasta la Victoria Siempre!
The Caravan of Liberty with the ashes of the Commander in Chief departed last November 30th from Havana and arrived in the city of Santiago de Cuba this December 3th, a reverse route to that undertaken by Fidel Castro in early January 1959.
Millions of Cubans escorted the journey of the caravan in recognition to the exemplary work carried out by the Cuban leader, who died on November 25th, at the age 90.
The posthumous tribute to the world-renowned statesman began on November 28th, the first of two days that the people dedicated to sign the oath to comply with the concept of Revolution, outlined by Fidel on May 1st, 2000, thus expressing the continuity of the socialist process in the Caribbean island.
The tribute also included political ceremonies in Havana's José Martí Revolution Square and Santiago de Cuba's Antonio Maceo, both of them presided over by Cuban President Raúl Castro on the 29th of November and the 3rd of December, respectively .