The first tribute paid to Camilo Cienfuegos took place in the city of Cardenas on Sunday, November 15th, 1959, organized by the Youth Patrol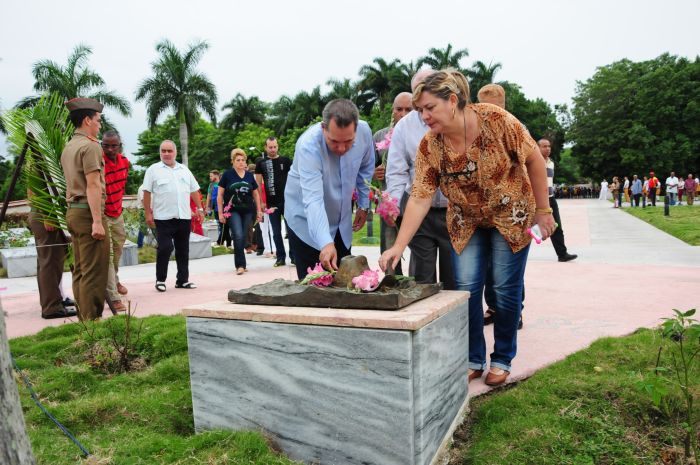 The first tribute paid by the Cuban people to Camilo Cienfuegos and his two flight companions, pilot Luciano Fariñas and soldier Félix Rodríguez, after the disappearance of the plane where they were travelling, took place in the city of Cardenas on Sunday, November 15th, 1959, organized by the Youth Patrol.
At six o'clock in the evening, October 28th of that year, the CESSNA 310 No.53 plane left from Camaguey airport to Havana. However, the aircraft never reached its destination. An incessant search was carried out, which was concluded on November 12th. The Hero of Yaguajay was only 27 when he died. He could live only 301 days of the Revolution triumph.
Just three days after the announcement made by Fidel Castro on the unsuccessful search of the Hero of Yaguajay, the residents of Cardenas, in the western Cuban province of Matanzas, marched from the Cespedes Avenue to the littoral, in a heartfelt demonstration for the loss of a man who was "devoted to the loyalty of the people", as Ernesto Che Guevara once said.
The municipal band led the parade, which, in addition to the Youth Patrol, was attended by fighters of the July 26 Movement in Cardenas. A ship of the Navy took the numerous wreaths brought by the people to Camilo, into the bay.
The day after the first flower tribute paid to the rebel fighter, local newspaper La Antorcha echoed the gesture of the people and the words said by the then municipal commissioner, Enrique Sáez.
Maria Teresa Clark, president of the subsidiary of the National Union of Historians of Cuba in Cardenas said to Bohemia magazine on May 19th, 2000, that it was Celia Sánchez who, after having heard of the tribute paid to Camilo Cienfuegos in that city, suggested to turn it into a tradition and to change the date for October 28.
The Vice President of the Association of Combatants of the Cuban Revolution in that municipality, Troadio Pérez Iglesias, who participated in the march on that occasion, said that people from nearby rural areas were moved in buses, trucks and other means of transport in order to pay tribute to Camilo.
(Taken from www.granma.cu, and translated by Escambray)
Photos: A. del Valle and Vicente Brito / Escambray.