The competitions will take place January 22nd through 24th in which Cuba hopes to qualify 10 judokas (five of each sex) for the upcoming Rio de Janeiro Olympic Games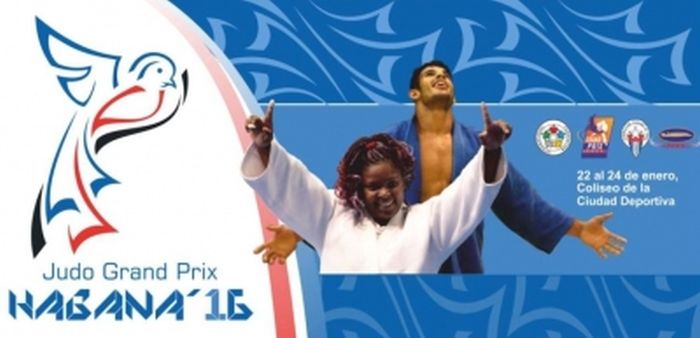 Although the Sports City Coliseum will host the Havana Grand Prix, from January 22 to 24, Melia Habana Hotel will host today the draw and a press conference by Marius Vizer, president of the International Judo Federation (IJF).
The representatives of the 69 countries registered with 428 athletes will be alert to the details of the event, especially the pairing of the 14 divisions convened (men and women), in all cases in search of points for the world ranking towards the Olympic Games in Rio de Janeiro.
Another activity of interest is the meeting of the accredited journalists with Vizer, who arrived yesterday in Havana, a city that hosts the tournament for the second time; the previous one was in 2014.
The unofficial weigh-ins will also take place at the same facility today.
In addition, a training camp will be held from January 25 to 27, after completion of the contest, also in the Sports City Coliseum.
By its condition of venue, Cuba will feature 56 judokas in eight teams (W and M), with the key figures in Idalis Ortiz, Olympic champion and two-time world champion in the over 78 kilos, and Asley Gonzalez (90 ), Olympic silver medalist and world champion, respectively.
The list of the women's main squad is completed with Dayaris Mestre (48), Gretel Romero (52), Aliuska Ojeda (57), Maricet Espinosa (63), Onix Cortés (70) and Yalennis Castillo (78).
While the men´s leading side also includes Yandry Torres (60), Osniel Solis (66), Magdiel Estrada (73), Ivan Silva (81), Jose Armenteros (100) and Alex Garcia ( +100). So far, Ortiz, Gonzalez, Armenteros, Mestre and Garcia appear in the qualifying area of the world ranking, list which grants 22 (m ) and 14 (w) direct tickets to the Olympics.
Cuban aspirations are to qualify 10 judokas (five of each sex), Rafael Manso, president of the Cuban Judo Federation, told the press today.