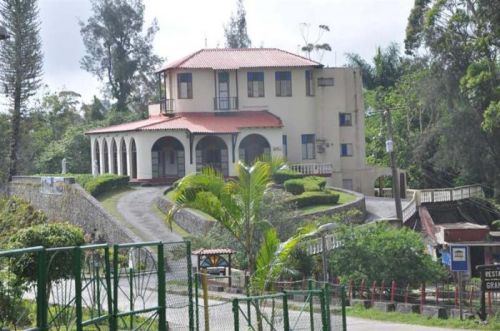 Despite its over 600-meters above sea level location, the dizziness provoked by the curve of Juana, and the defiance of the laws of gravity at Loma del Mirador, Topes de Collantes is not the end of the world.  
This is the opinion of thousands of locals who have settled down in the community or the hundreds of strangers who travel up there every day in guarandinga or other cars, either as regular workers or occasional visitor, attracted by the charms of the region.
Although the mountains of Cienfuegos and Villa Clara's Hanabanilla dam can be seen from Topes de Collantes's most prominent peaks, since 1976 the town and its surroundings were included in the geography of the province of Sancti Spíritus, which is proud of growing here excellent quality coffee, of promoting nature tourism and of having an exceptional microclimate.
Topes de Collantes was the most recent stop of the governmental crusade designed to reanimate local settlements and rural towns, a formula that, according to the Vice-Presidency of the Provincial Council of Administration, has favourably impacted on over 20 000 inhabitants.
The most notorious works were carried out in the major district of the territory, nevertheless, the rehabilitations works were also extended to even more intricate locations like El Chorrito, La Chis­pa, Vega Grande, Tres Palmas, and La Felicidad.
In addition to mountainous areas like Topes de Collantes, Pitajones and Condado, the assistance program has also come to San Pedro, FNTA, Caracusey, Manaca Iznaga and similar areas in southern Trinidad, most of them formerly linked to the sugar industry.