Cuba President Raul Castro sent a letter of recognition to the Cuban doctors who worked in African countries, acknowledging their altruism and courage.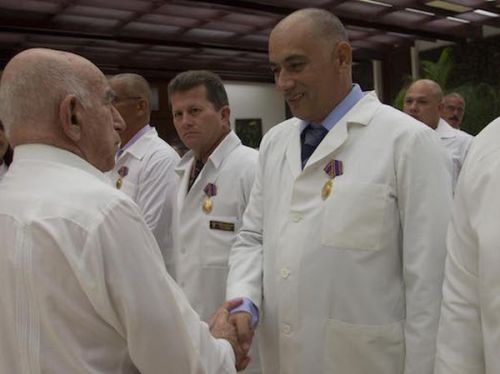 The letter was read during a ceremony held in Havana, in which the doctors were awarded the Carlos Juan Finlay Order.
On behalf of the Cuban people and on my own behalf, says Raul, I hereby recognize the heroic job you performed as part of the "Henry Reeve" International Contingent.
Translated by Escambray.