Six months after his official designation as manager of Sancti Spiritus baseball club, Mario Zulueta Acea reviews his notes and prepares to face his most difficult challenge.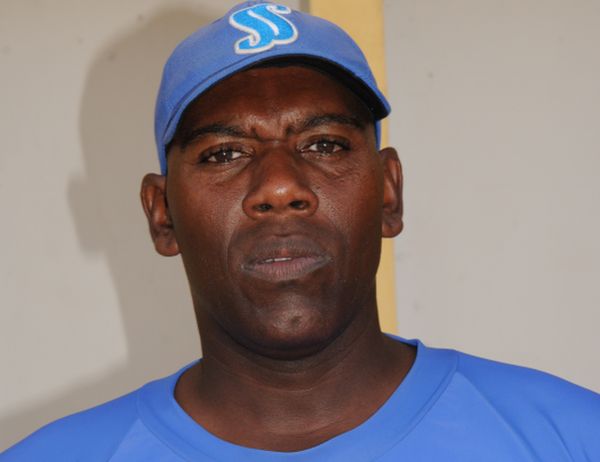 On the field, thousand sheets of paper, hypothesis, and projects waiting for the approval of the most severe of judges; as co-author, a team with hopes, promises and challenges for the recently started 55th Baseball National Series (SNB for its Spanish acronym).
"We hoped to function as a family and it worked. Everyone was important and placed the team first, emphasizing on the appropriate aptitude to face games, and the need to remain positive".
How did the new staff work with the players?
We reviewed the problems of the past years and set ourselves to renew some concepts. We individualized training, based on the difficulty and the solution.
Unity and team work have been a constant in the rhetoric of all managers. What is different on your proposal?
We all have our ways. I like to communicate with my athletes. We have achieved many things, visited their families and cared about their problems. We took the players out of the field to avoid weariness and help socializing.
Will science applied to the game work this time?
Science contributes with knowledge. You can just deny what's new, emerging…I have good coaches at computing and others at the field, at the game itself…We will try to combine both.
What are your main concerns for the 55th Baseball Series?
The team's disposition for tough moments. There's no point in looking for people to blame. We are all responsible for the results and everyone has to play their role.
The absence of Ismel Jimenez is worrying.
Ismel is our ace and we will certainly miss him, though it will be a short-time absence. The players must obtain the victories he would have gotten for us. Frederich Cepeda will be out too but these absences are also an opportunity for others to prove themselves.
In your opinion, will the similar conditions of all teams help Sancti Spiritus Gallos to qualify?
If last season the club was placed 9th, to better up that we have, at least, to get to the 8th position. The absence of some players has leveled the rosters of all provinces, but the right training can take a "weaker" team to obtain wins. It is difficult to change results from one year to another. The discourse of media can help a lot because the newcomers need support.
I like to talk but we try to be practical and realistic while avoiding false expectations. I don't like to yell at the players or make gestures. They even tell me they are waiting to witness my reaction when a loss comes.
Nothing compares to reality, let alone inside a ballpark.