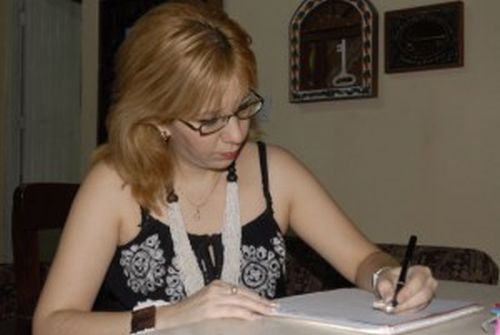 Stories of love and defiance are the backbone of a film script which might give birth to the first fiction movie inspired by Escribanía Dollz.
Love Letters Disclosed in Sancti Spiritus, Cuba
The exclusive piece of news was announced by Sancti Spiritus poet Liudmila Quincoses Clavelo, who in the 1990s began to write made-to-order letters. Over 20 years later, she finds herself working on a film based on her own Project, along with movie maker Guillermo Centeno.
It's not now that the Quincoses-Centeno pairing is known for the first time; they already worked together in 2012, when the Love Letter documentary film was released all over the island. It was an audiovisual product of great lyricism which mingled stories of people whose lives were transformed for ever by the singular clerkship.
While working on the film script, Liudmila gets ready for the final stage of the love