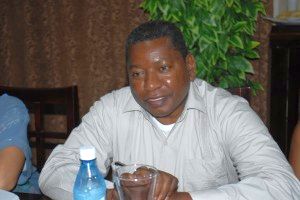 Jerobeam Shaanika paid a visit to the province of Sancti Spiritus.
---
Venezuelan Minister of Foreign Relations, Elias Jaua, held a press conference to  close the 46th Presidential Mercosur Summit in Caracas.
---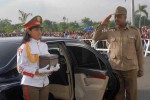 The mortal remains of Cuban heroine Melba Hernandez, one of the two women who participated at the 1953 attack on the Moncada Barracks, were laid to rest Tuesday at the Martyrs' Mausoleum in eastern  Santiago de Cuba city.
---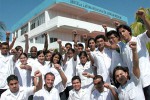 This school year closed with the graduation of 24342 new health professionals throughout Cuba (out of whom 20773 are Cuban and 3569 are from 77 nations)
---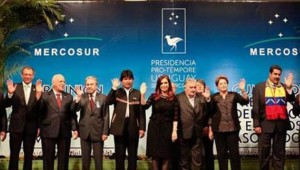 The meeting brings together the presidents of Argentina, Uruguay, Paraguay, Brazil and Venezuela who will aim to sign a resolution for the establishment of a complementary economic zone.
---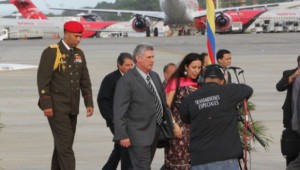 First Vice President Miguel Diaz-Canel stressed in Caracas how Hugo Chavez changed for good the history of Venezuela and that of all our America.
---
USA Baseball Collegiate National Team managed just 4 hits and left 7 runners on base as Cuba claimed a 1-0 victory and swept the five-game series on Sunday at Capitán San Luis Stadium.
---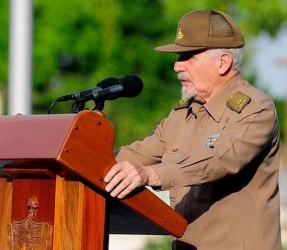 Ramiro Valdes expressed that there is no place for despondency in our hearts
---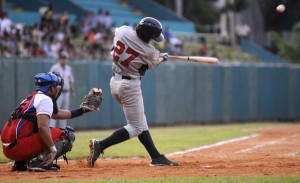 A superb performance by left-handed pitcher Julio Alfredo Martínez gave Cuba its second win in the five-game match versus the US Collegiate Team, that recently won a major tournament in Nederland.
---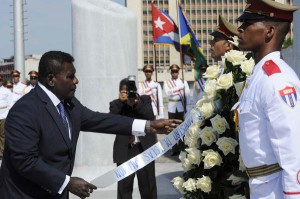 Cuban President Raul Castro received Friday afternoon Solomon Island Prime Minister Gordon Darcy Lilo who is in an official visit to Cuba.
---