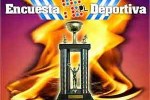 Jamaican sprinter Usain Bolt and Cuban chess player Lenier Domínguez got more votes Friday as part of the Prensa Latina annual sports survey.
Bolt was voted as the Best Male Athlete of the year by the Guatemalan digital magazine Lios Leyes and the U.S. magazine OnCuba, which also voted for Dominguez as Most Outstanding Athlete.
The Guatemalan magazine voted for Cuban judoka Idalis Ortizas as Best Female Atlete, and the Jamaican 4x400m relay team as the Best Team.
Other Lios Leyes's favorites were Uruguayan soccer player Luis Suarez, Cuban Taekwondo fighter Rafael Alba, and Argentinian tennis player Juan Martin Del Potro.
Meanwhile, OnCuba said its favorite athletes were Jamaican sprinter Shelly Ann Fraser-Pryce, the Dominican baseball team, Argentinian soccer player Lionel Messi, Venezuelan baseball player Miguel Cabrera, and Cubans Julio Cesar la Cruz (boxing) and Asley Gonzalez (judo).
Cuba's Radio Varadero station also voted for Bolt and Fraser-Pryce as its favorite athletes, as well as the Brazilian volleyball team (women), followed by Messi, Cabrera, Ortiz and Gonzalez, and Yarisley Silva (pole vault).
Each media organization (radio, television and press) casts its vote after reaching consensus among their respective staff members.
The deadline for voting is Dec. 18, and on Dec. 19 Prensa Latina will announce its selection of Best Athletes from Latin America and the Caribbean in 2013.
Votes can be sent to the following addresses:
deportes@prensa-latina.cu lemay@prensa-latina.cu
ft@prensa-latina.cu
Candidates for Prensa Latina survey are:
Best Male Athlete:
-With 39 votes: Usain Bolt (JAM).
-With nine: Lionel Messi (ARG).
-With seven: Miguel Cabrera (VEN).
Best Female Athlete:
-With 27 votes: Shelly Ann Fraser-Pryce (JAM).
-With 12: Caterine Ibargüen (COL).
-With five: Sara López (COL).
The Most Outstanding Athletes:
-With 29 votes: Lionel Messi (ARG).
-With 18: Miguel Cabrera (VEN).
-With 17: Nairo Quintana (COL).
-With 15: Juan Martín Del Potro (ARG).
-With 13: César Cielo (BRA), Radamel Falcao (COL), David Ortiz (DOM).
Best Team:
-With 25 votes: Dominican baseball team (male).
-With 14: Brazilian volleyball team (female).
-With eight: Jamaican Relay 4×100 team (male Athletics).