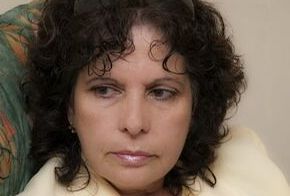 The President of Uruguay, Jose Mujica, expressed his solidarity with the five Cubans imprisoned by the United States government on alleged espionage charges, after meeting on Tuesday in Montevideo with Olga Salanueva, wife of René González, one of the Cuban patriots.
During the 40-minute meeting, Salanueva explained to the Latin American leader the current situation of the five Cuban prisoners and highlighted the lack legal resources to ensure their prompt release.
Likewise, she requested the president's support for the immediate release of Gerardo Hernandez, Ramon Labanino, Antonio Guerrero, Fernando Gonzalez and Rene Gonzalez, who have been unjustly punished, following a judicial process plagued with irregularities.
Gerardo Hernandez, Ramon Labanino, Antonio Guerrero, Fernando Gonzalez and Rene Gonzales, known internationally as the "Cuban Five", were jailed in September 1998 and subsequently prosecuted for reporting on the terrorist plans of far-right anti-Cuban groups based in Miami.
Salanueva also mentioned the distressing situation of Gerardo Hernandez, who remains sentenced to two life prison terms plus 15 years, and denied visits form his family.
She also gave President Mujica two reports by Amnesty International and the Committee on Arbitrary Detentions of the UN on the case of the Five, which advise the U.S.presidentto grant a presidential pardon to the Cuban patriots, after probing the numerous irregularities committed during the legal process against them.
For his part, Mujica expressed his solidarity with the cause of the five Cubans, and voiced interest over the possibility of a prisoner swap between the five Cubans and U.S. contractor, Allan Gross, who was sentenced in Cuba to 15 years of prison for on charges of subversion against the government (he followed instructions from the USAID, a dependence of the Central Intelligence Agency of the United States).
Taken from RHC