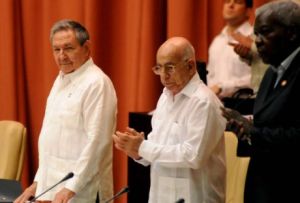 With the presence of Army General Raul Castro, President of the Councils of State and Ministers, began on Monday in Havana, the 9th Regular Session of the Seventh Legislature of the National Assembly of the People's Power.
Jose Ramon Machado Ventura, first vice president of the Councils of State and Ministers, other members of these bodies of state, ministers, and guests attend the meeting of the top legislature, which takes place in Havana's Convention Palace.
A new tax law will be submitted for consideration to parliamentarians, as well as the liquidation of the 2011 budget and the implementation of the one for the first half of this year, according to the program.
The Ministry of Public Health is also to report the results of its management.
Taken from AIN/Translated by Escambray