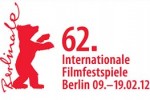 The next edition of International Film Festival in Berlin from February 7 to 17, 2013, will include a special section dedicated to indigenous cinema, announced today the organizers of the event.According to the festival director Dieter Kosslick, this initiative responds to the need to visualize the meaning of indigenous cinema for cinematic art, but especially for indigenous peoples.
Under the title Native: a journey through Indian cinema, the section will include feature films, documentaries and short films that show the highlights of the indigenous film making and the stories of these peoples.
The agenda of the 63rd edition of the Berlinale will also include the screening of indigenous films out of competition, debates and other events related to the topic, which will familiarize international audiences with this reality and different forms of expression of indigenous cinema.
"With that, the Berlinale wants to express its appreciation for the film legacy and praise its artistic, economic and politic relevance, beyond tribal and national boundaries," said the statement issued Monday by the organizing committee.
The prestigious International Film Festival Berlin (Berlinale) was founded on October 9, 1950 at the initiative of Oscar Martay, and has since been held every year in order to reward the best films, directors, actors and actresses with the Golden Bear. (Taken from Prensa Latina)