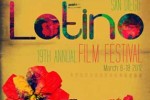 Cuban cinematography will be well represented at the Latino Film Festival of San Diego, where five motion pictures, including "Habanastation", by Ian Padrón, will be screened. Over 20,000 people are expected to attend the festival.

Other Cuban films include "Boleto al Paraiso" by Gerardo Chijona, 2012 Goya Award nomenee, and "Juan de los Muertos" by Alejandro Brugués, who recently won an award at the 32nd Fantastic Film Festival of Porto, Fantasporto, Portugal.
The cartoon "The Way of the Gulls, a co-production with Brazil and voiced by singer Omara Portuondo, and the short film "Abdala, el Retorno de los Señores de Xibalbá" by Adrian López are also among the films to be screened at the San Diego festival, which will begin on March 8.
Argentina will be the most represented country at the 19th edition of the festival, including "El Hombre de al Lado" and "Las Malas Intenciones", while Mexico will compete with "El Infierno" and "El Premio".
Held in the UltraStar Mission Valley Cinemas Hazard Center, the festival will exhibit about 160 Hispanic-American motion pictures.
Until March 18, the U.S. public will enjoy the most current and innovative films of the continent. Over 20,000 people are expected to attend the festival.
Taken from Prensa Latina