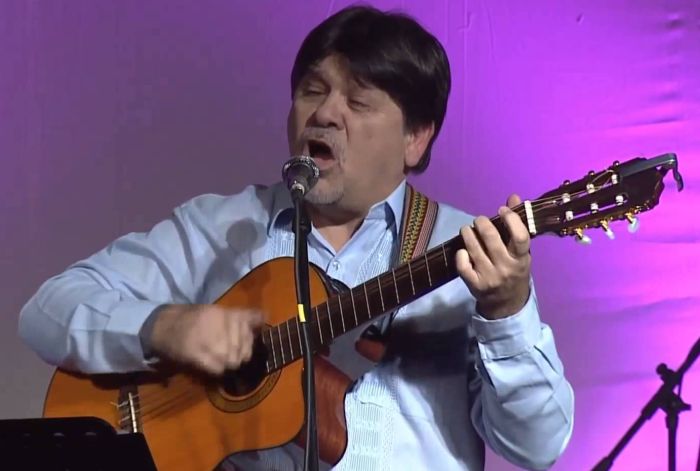 The Paraguayan artist announced a concert in solidarity with the Cuban people affected by the path of Hurricane Irma in September
Paraguayan artist Ricardo Flecha will sing to the Caribbean island of Cuba in a concert called "Ricardo Flecha Sings to Cuba" in solidarity with Cuba and its inhabitants affected by the path of Hurricane Irma in September.
'I have a very strong relation with Cuba and a very strong admiration for the Cuban Revolution,' said Flecha, a man from which the idea of the concert came from.
The payment for the concert tickets will go to the support fund for the solidarity with Cuba and the Cuban affected families.
The Garcia Lorca Room at Asuncion's Carlos Colombino-Manzana de la Rivera Cultural City Center will receive the concert on Wednesday, supported by the Jose Marti Cultural Paraguayan-Cuban Association, an organization that collects funds to send to Cuba, by selling solidary bonds, executives of the Association confirmed to Prensa Latina.
For that day, the repertoire of the Paraguayan singer will include songs from the CD 'Ricardo Flecha Sings to Silvio Rodriguez' in Guarani language, songs from other Cuban, Paraguayan and Latin songwriters.
Ricardo Flecha is a reference among the new generation of artists, known by his love and devotion or commitment with Paraguayan music.