The Convention is attended by UN representatives and specialists from Cuba, China, France, Peru, the U.S.A., Colombia, Mexico, Spain, Ecuador, Argentina and Italy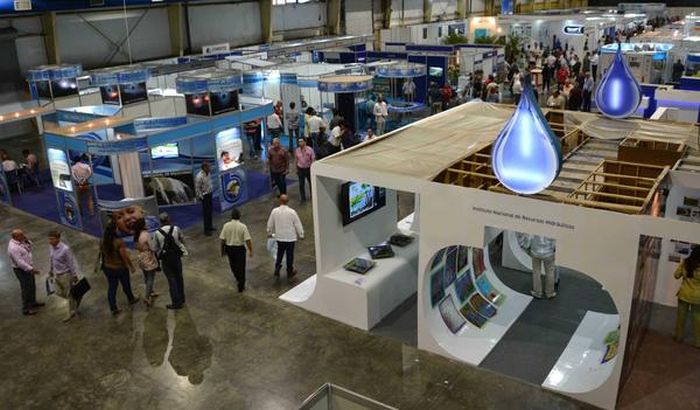 Experts from 17 countries and the United Nations system are participating in an international convention in Cuba that examines the global problems associated with water and its interrelation with climate change.
There will be four days of technical-professional feedback, exhibitions and debates. Also slated are the 1st Workshop on Integrated Watershed Management, the 13th International Congress on Hydraulic Engineering and the 9th International Seminar on Integral Water Use, which will take place at the Conference Center in this capital.
Cubagua 2017 also inaugurated on Tuesday a Technical Business Symposium, at Pabexpo fairground, with varied samples of products and technologies. According to the president of the National Institute of Hydraulic Resources (INRH), Inés Chapman, the word integration is a distinctive concept of the event, due to the nature of its different angles of analysis, all united by a common denominator: the need for taxation to the concretion of a superior culture on the rational consumption of water.
Cubagua 2017, she considered, is an ideal space for researchers, planners, drillers, investors, hydraulic constructors, insurers and other specialists to expand their experiences and broaden their skills to further the processes of technological transfer and assimilation of the latest know-how.
For Cuba, these projections are challenges that take on exceptional dimensions amid the growing drought in the country, currently concentrated in the provinces of Santiago de Cuba, Ciego de Avila and Sancti Spíritus, but which extends to other regions of the island, said the official.
The Convention will be held until next Friday, with representatives from various United Nations agencies and specialists from Cuba, China, France, Peru, Colombia, the United States, Mexico, Spain, Ecuador, Argentina and Italy.
The first keynote address was given by China's Minister of Water Resources, chief engineer Wang Hong, who presented a comprehensive explanation of his nation's efforts to achieve efficient and sustainable use of water resources.