Army General Raúl Castro Ruz, first secretary of the Communist Party of Cuba (PCC) Central Committee, received compañero Hoang Binh Quan, special envoy of the Secretary General of the Communist Party of Vietnam, Nguyen Phu Trong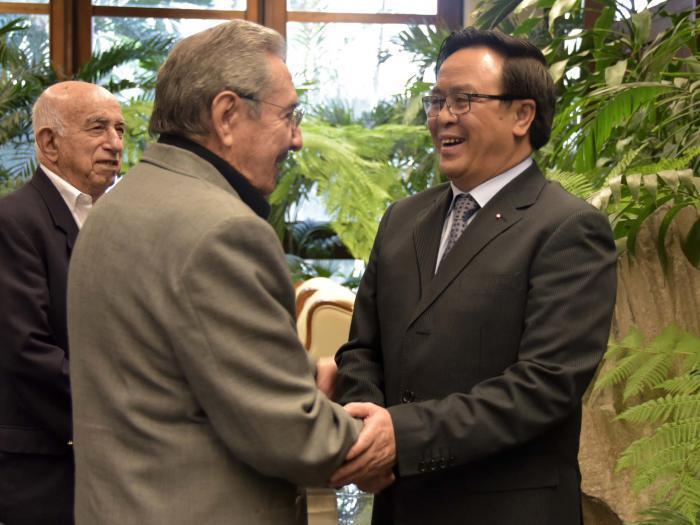 The meeting took place in a fraternal atmosphere, during which both parties expressed their interest in continuing to strengthen the historic ties which unite the two parties, government and peoples.
Compañero Hoang Binh Quan, a member of the Communist Party of Vietnam Central Committee and head of its Commission for External Relations, gave details on the results of the Communist Party of Vietnam's 12th Congress and the social and economic objectives approved during the gathering.
The Vietnamese official was accompanied by the honorable Duong Minh, Vietnamese ambassador to Cuba, as well as other Party representatives.
Also participating in the meeting were compañeros José Ramón Machado Ventura, second secretary of the PCC Central Committee and José Ramón Balaguer Cabrera, member of the Central Committee Secretariat and head of its International Relations Department.