Dutch Minister, Lilianne Ploumen, expects that "the companies and organizations of the Kingdom attending the mission expand and strengthen their network of contacts"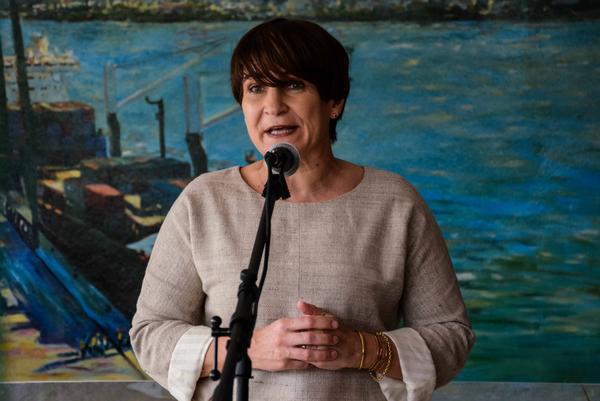 According to Dutch Minister, Lilianne Ploumen, the expectation is that "the companies and organizations of the Kingdom attending the mission expand and strengthen their network of contacts," and "can explore business opportunities and cooperation."
The Minister of Foreign Trade and Development Cooperation of the Kingdom of the Netherlands (Holland, Curacao, Aruba and St. Martin), leads a delegation composed of representatives of 77 companies and organizations from different sectors, including major corporations, such as Philips, Unilever and Heineken.
The Port of San Martin, the Curacao Airport and the Aruba Free Zone are participating for the Caribbean territories of the Kingdom, diplomatic sources confirmed.
Ploumen visited yesterday the Mariel Special Development Zone (ZED), where she witnessed the official ceremony that notified the authorization by the Cuban government for the establishment of the joint venture Unilever-Suchel S.A., and its establishment as a ZED user.
According to reports by the managers of the transnational company Unilever and the Cuban firm Intersuchel, the joint entity will carry out in Mariel an investment valued at more than $35 million USD, consisting of a modern plant to produce hygiene articles, personal care products, and others for household cleaning.
The factory will start operations in late 2017 and produce a wide range of assortments, with internationally recognized brands such as Sedal, Rexona, OMO, Lux and Close-UP, and Unilever, President for Mexico and the Caribbean, Fabio Meadow, said.
The Netherlands and the Caribbean nation signed an agreement in 2014, to promote cooperation in tourism, logistics, agriculture, biotechnology, and renewable energy, among other areas.
A December hydrological bulletin, of the National Hydrological Service of the Directorate of Rational Use of the National Institute of Hydraulic Resource (INRH), indicates that the three regions exceeded their regular reports, while 148 of 168 municipalities also achieved that status.