President Juan Manuel Santos signed this Tuesday the decree to call on the vote for the final peace agreement between the Government and the Revolutionary Armed Forces of Colombia- People's Army (FARC-EP)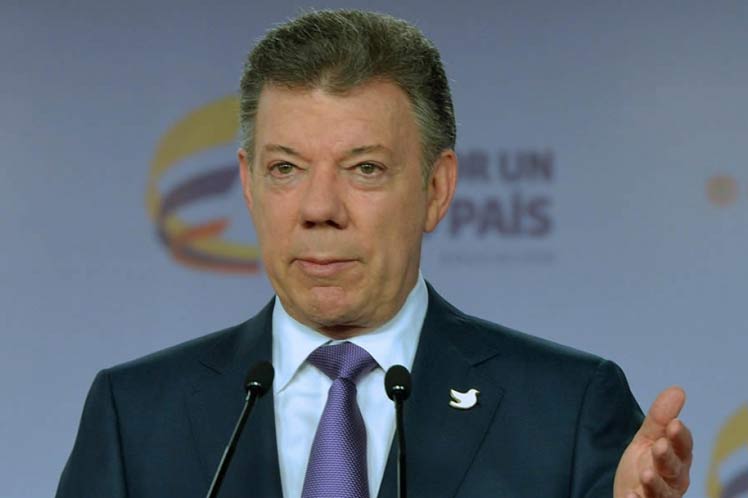 According to the newspaper El Espectador, the President confirmed that in the ballot will appear the following question: Do you support the final agreement to end the conflict and build a stable and long-lasting peace?.
Santos said that this question mentions the title of the peace agreement, and therefore, it will not create confusion among Colombians.
The signing of the decree took place after Congress endorsed to convene the referendum, with 71 votes in favor and 21 against.
The Colombian Government and the FARC-EP reached last week a historic peace agreement, after four years of negotiating peace in Cuba. The final text was delivered on last Thursday to Congress in order to start the process for convening the referendum.
The Constitutional Court endorsed in July a project already approved by Congress which stipulates the referendum as a mechanism to endorse the agreement reached between both sides.
The court confirmed that the peace agreement can be approved with 4.4 million of positive votes, which translates into 13 percent of the electoral census.
Although the date for the referendum was set for October 2, according to the proposal endorsed this Monday that date may be changed.
If the Colombian people approve the agreement at the polls, the final agreement will go to Congress, which must rule on the text on a fast-track basis.
If the MPs give green light, the document will be sent for a review to the Constitutional Court. If the highest court approves it, the President will sign the bill into law and will come into force.