The Summit of the Americas in Panama will be an opportunity to prove the challenges of the new course in the relations between Cuba and the United States, an article from The New York Times states today.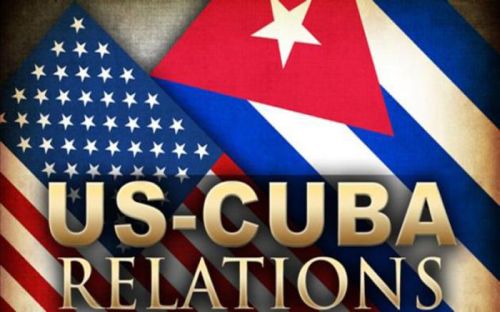 Presidents Raul Castro and Barack Obama, and other 33 heads of State of the hemisphere will meet in the Panamanian nation this week, to assess the White House policy towards the Caribbean island, which although it is developing, in fact it has caused a change in expectations about the future of the island in the global economy, the text adds.
However, undoing the group of sanctions the United States has imposed to Cuba for more than five decades will take several years, as those punitive actions are codified in laws approved by the Congress, The Times notes.
Despite the Havana and Washington governments still have to fully re-establish diplomatic relations, some concrete steps taken by both sides are promising.
In that sense, officials from the White House and executives from U.S companies recently met with their peers in Cuba to explore the way in which those U.S. companies can help improving the communication infrastructure in the Caribbean nation, the publication states.
The article recalls that a recent survey carried out by Bendixen & Amandi International showed that about 51 percent of the Cuban-Americans approve the decision to start a process for normalizing relations with Cuba, seven items above a similar consultation carried out in December 2014.
Delegations from the United States and Cuba carried out between January and March several rounds of talks since the decision to renew diplomatic relations, announced on December 17, 2014 by the respective presidents.