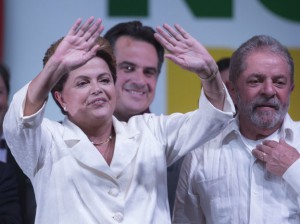 Social programs, the promise of a political reform and a stronger battle against corruption gave Dilma Rousseff the victory in the second round of general elections, with 51.54 percent, when 98.82 percent of the ballots had been counted.
Official reports gave the results that confirm Rousseff in the Presidency as candidate of the Workers Party (PT) after an intense and contended electoral campaign.
Elections not only confronted two political rivals, but also two opposite projects, that of the PT which guarantees social advances and economic development and another of the Brazilian Social Democrat Party (PSDB) that in the past caused unemployment and low salaries.
The nomination of the President was supported by four years of administration during which new workplaces were created, minimum salary was increased and millions of houses were built for low-income persons, despite the international crisis.
For Rousseff this reelection represents the continuation of improvements achieved by the PT over the last 12 years with programs like the Household Bag, the 71 percent increase of the minimum salary and the creation of over 21 million of workplaces.
During this time, 36 million Brazilians exited extreme poverty and as main priority for the next term of four years, the President is set on improving education at all levels in Brazil.
With the promise of continuing advances in the economy and social policy, the first woman that reached the presidency of the country in 2010, now bets for better education to secure competitiveness and reducing inequality in wealth distribution.
The reelected President also plans to intensify the struggle against corruption with the strengthening of control institutions and legislation that cracks down on impunity.
On this issue, she says to favor a political reform that eliminates financing political campaigns by businesspeople and create conditions for a new cycle of economic development.
Brazil changed over the last 12 years and we are to continue on that path, affirmed the Head of State.