Cuban Gross Domestic Product (GDP) will grow slightly higher to 4 percent in 2015, as it was predicted in the last meeting of the Council of Ministers, Granma daily reported.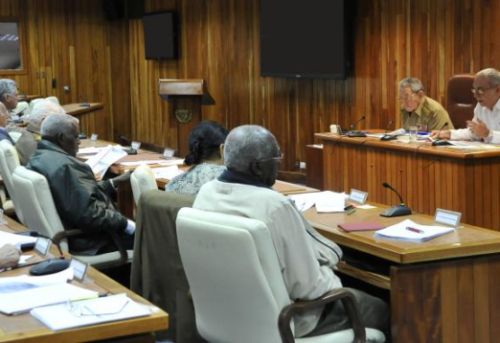 In the meeting chaired by Cuban President Raul Castro on Friday, Minister of Economy Marino Murillo said that with this prognosis, the prior moderated rates and the slowing down tendency in the last few years would be reverted.
Murillo considered that the greatest results are expected in the manufacture, construction, trade, agriculture, cattle-raising, and silviculture industries.
With regard to 2014, the minister said that the GDP is expected to conclude with 1.3 percent, lower to the planned 2.2 percent, and mentioned the sugar and manufacture industries as those failing most to comply with that increase.
However, the Cuban economy will continue making progress next year despite the over 50-year-old US blockade, foreign financial restrictions, and the international situation, stressed Murillo.
In the investments issue, the minister of Economy said that they increase 7,15 million pesos, higher in 1.5 billion pesos to the estimated for 2014. Investments in production reach 57.1 percent and those in infrastructure report 17.7 percent.
In regard with jobs and wages, Murillo said that it is expected that when closing 2014 that employment reports 2 percent above of the planned figure, chiefly due to the increase of jobs in the private sector.
The medium salary has increased 9.1 due to the increase of wages in the Health and Sports sector, as well as foreign investment during the last three-year-period this year.
For 2015, total occupation keeps a similar performance. The state sector decreased 2.6 percent and the private increased 7.4 percent, mainly due to the new work changes in the gastronomy and service sectors.