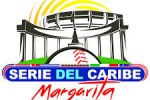 Mexican Naranjeros de Hermosillo outshone Cuba's return to the Caribean Series of baseball, defeating on Saturday the orange team of Santa Clara 9-4 in Margarita Island, Venezuela.
The game began unfavorable to the Cuban team, which allowed two runs in the first inning, showing they had lost defensive concentration, faced with the power of the Mexican selection, which hammered starter Freddy Asiel Alvarez with four hits.
The situation was complex, due to inexperience in international tournaments of several players from Villa Clara, but Cuba began to react in the top of the second inning, when fourth batter Alfredo Despaigne hit a solo home run, deep into the left field
In the same inning, third baseman Yulieski Gourriel shot a double over the same field and shook Mexican starter Alfredo Aceves, although finally he managed to recover and avoided a tie, striking out the next two batters in a row.
Two innings later, in the low part of the fourth inning, Mexico charged again and broke Alvarez, considered the best Cuban pitcher.
The Naranjeros got four hits to score two more runs in that fourth inning, with outstanding performance by ambidextrous Chris Robertson, who shot a left-hand line drive into the left field and got a double, batting one of the two runs in.
The team from Villa Clara revived in the top of the fifth inning, with two runs, battered in by a home run by fielder Yuniet Flores, with a player on base, although it created false expectations, because the Mexican team determined the game in the low part of that inning with five runs, finishing with a left-hand home run by Robertson, who batted three runs in.
Villa Clara scored a run in the ninth inning, but its hopes of victory were just wishful thinking.
Game Results:
Nueva Esparta Stadium, Porlamar, Venezuela.
123 456 789 R H E.
-Villa Clara (CUB) 010 020 001 4 7 2.
-Hermosillo (MEX) 200 205 00x 9 15 0.
Winner: Alfredo Aceves (1-0).
Looser: Freddy Asiel Alvarez (0-1).
HRs: Alfredo Despaigne, Yuniet Flores, Chris Robertson.