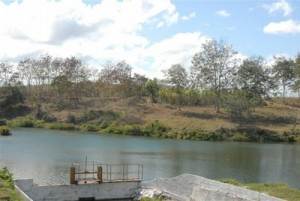 Three high-technology early warning system stations have been recently installed at  Zaza River basin, in Sancti Spiritus, in order to prevent heavy rain and flood threats.
The monitoring stations were placed in three different locations where water level, rainfall, and even the water temperature can be recorded.
Similar other stations are expected to be installed as part of a program designed in 2005, which includes the installation of 14 monitoring units. The network will be completed depending on the money availability of the island.
The system is part of the EU sponsored Caribe-Hycos project aimed at transferring technologies and new information techniques to Caribbean countries.
Zaza River basin had been so far provided with only five stations with limited technology. Fortunately, the new stations are equipped with solar panels that guarantee power autonomy in times of extreme events.