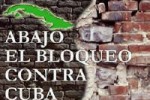 The US Supreme Court ratified a controversial legislation adopted by the US state of Florida, which bans students and professors at state and public education centers from traveling to Cuba.
The Court refused to review the controversial Law on "Travel to Terrorist Nations", adopted in 2006 and which prohibits Florida-based colleges and schools to use state money to travel to Cuba, Iran, Sudan, Syria and other countries unilaterally included on the well-known black list designed by the US Department of State.
US Congressman David Rivera, of Cuban descent, was one of the sponsors of this and other legislations aimed at reinforcing the over-50-year US economic, commercial and financial blockade of Cuba. The legislator expressed his satisfaction with the decision of the Supreme Court, Pl news agency reported.
District Judge Patricia Seitz had described the law as unconstitutional in 2008 on the grounds that it imposed a sanction that stood as an obstacle against the goals of the federal government.
Florida governor Charlie Crist and former general attorney Bill McCollum successfully appealed Seitz's decision. Later in 2011, several Florida-based universities requested that the Supreme Court revised the legislation again, and the Court finally decided to leave it intact. (Taken from ACN)