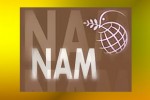 Leaders of the Non-Aligned Movement (NAM) rejected today any foreign military interference in Syria, by approving the Final Declaration of the 16th Summit taking place in Tehran, despite differing approaches about the dispute.
Sources from the Iranian Ministry of Foreign Affairs stated that the heads of state and government attending the triennial meeting gave particular importance to the Syrian crisis, as well as addressing other difficult world issues.
Iranian Deputy Foreign Minister Abbas Araqchi told journalists that "the main issue in the Tehran Declaration and the point all members are stressing is that a military intervention in Syria's internal affairs is unnecessary.
The statement was discussed by delegations from the 118 member states, especially in regard to the hostile stance of certain Persian Gulf nations regarding the government of Syrian President Bashar Al-Assad.
Iran, which backs Al-Assad and proposes a peaceful solution of the dispute, said the rejection of any interventionist maneuver in Damascus is an important point, toward which all nations must work in order to stop the violence and encourage dialogue.
The 688-paragraph text and attached documents also include a condemnation of the U.S. economic blockade against Cuba, support for Argentina's sovereignty claim over the Falkland Islands, and repudiation of the constitutional coup d'etat in Paraguay.
They also expressed support for Ecuador in its diplomatic argument with Great Britain following the asylum granted to the founder of WikiLeaks, Julian Assange, and endorsed Venezuela as the venue for the 17th NAM summit.
The rejection of terrorism and western double standards on that issue, food security, the fight against poverty, and the impact of diseases and natural phenomena in the economy of developing nations, are also included in the closing document.
The text also called for reform of the United Nations system, particularly of the Security Council, the peaceful settlement of disputes and global peace defense and dialogue among civilizations, religions, and cultural diversity.
Decolonization, the fight against terrorism, promotion of democracy, and North-South and South-South cooperation were all clearly discussed, along with the Palestinian cause and other conflicts taking place in Middle Eastern countries, in addition to the aforementioned conflict in Syria.
Taken from Prensa Latina