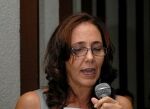 Cuban surgeons have performed 15 sex reassignment surgeries, and other transsexual people, who are assisted by a committee in compliance with international standards, are applying to that kind of procedure, an expert said on Monday.
The director of the National Sex Education Center (CENESEX), Mariela Castro Espin, explained that the first such surgery in Cuba was performed in 1988. However, it was not until 2007 that the Ministry of Public Health decided to perform sex reassignment surgeries again. As we spread this service in the media, more people going through the conflict and who do not know that they can get help will come to us, said the expert in an interview with the website Cubasi.
So far, transgender people must go through a follow-up period of two years, during which they are assisted by specialists, along with a personalized hormone therapy for the duration of the transition to the gender with which they are identified.
At the end of the process, the committee endorses those eligible for sex reassignment surgery (commonly known as sex change) and for a legal identity change, said Castro Espin.
However, she explained that surgery is not an aesthetic whim, but a scientific procedure agreed upon internationally, which benefits transsexual people.
The surgical procedure helps them to relieve the distress they experience since early childhood, as a result of prejudices that lead to misunderstanding and discrimination, she assured.
On the other hand, she noted that since 2008, Cuba has been working on an educational strategy, supported by the media, state institutions, the Communist Party and civil society organizations, to respect free, responsible sexual orientation and gender identity.
This is a profound process of cultural transformation to provide elements of analysis to dismantle the prejudices that have historically dominate people, their sexuality and their bodies.
These and other important issues will be discussed extensively in the 4th Cuban Congress on Guidance, Education and Sex Therapy, scheduled for January 23-26, at Havana's Conference Center.
The event, which will be attended by experts from the United States, Spain, Canada, Venezuela and Argentina, among other countries, will be held under the theme "Sex Education in the Processes of Social Transformation".
Taken from Prensa Latina